Children's Optometrist Services
Vision One Eyecare are the friendly and gentle children's optometrists Langwarrin, Mornington and Carrum Downs locals have been searching for. Children are constantly surrounded by visual stimuli, whether that's in the form of entertainment or education. Children's eyes also develop rapidly, meaning a vision impairment may quickly deteriorate if left undetected. Parents must therefore ensure that their children regularly visit a reputable children's optometrist like Vision One Eyecare for eye exams.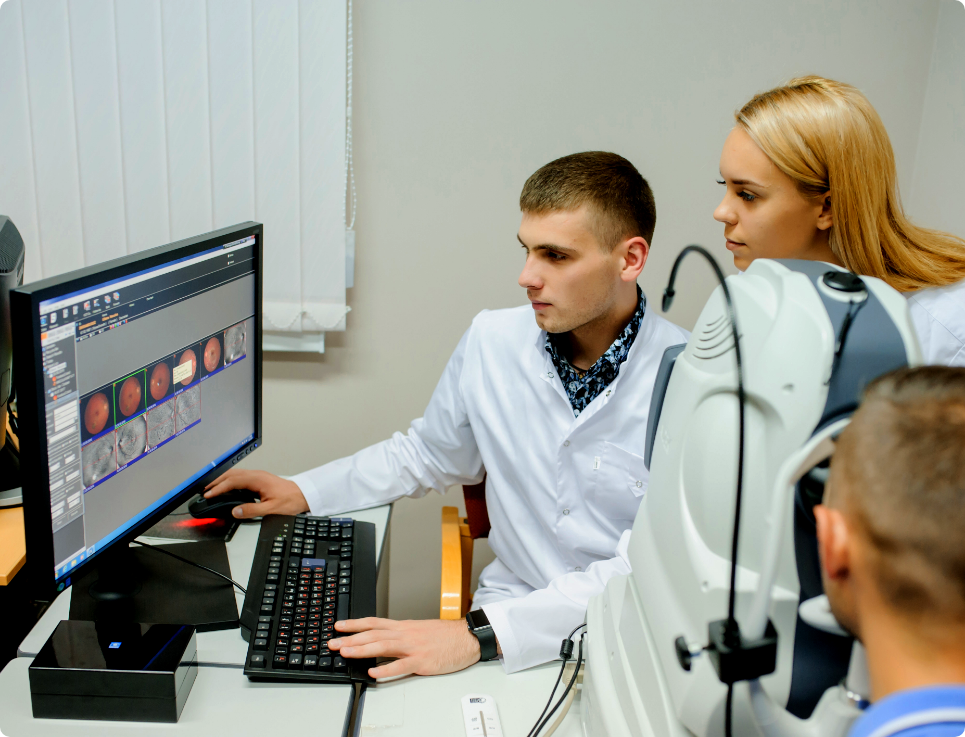 Behavioural & Paediatric Optometry
Behavioural and paediatric optometry focuses on how poor vision may affect your child's ability to learn, seeking to correct issues that may be inhibiting your child's learning and development. If your child struggles in the visually-demanding environment that is their classroom, contact Vision One Eyecare, the leading children's optometrists in Mornington, Carrum Downs and Langwarrin.
Kids Eye Test Examination
The Australian College of Behavioural Optometry recommends that every child should have a complete eye examination at the age of 3, then again prior to starting school, with regular check-ups every two years after that. Of course, make sure to visit us sooner than this if you suspect your child may be experiencing vision difficulties.
Vision One Eyecare provide eye examinations and vision screenings throughout Melbourne's southeast – simply contact us for more information.
Stores Location
Vision One Eyecare are committed to the eye health of children in Melbourne's south-eastern suburbs, being the leading children's optometrists in Langwarrin, Mornington and Carrum Downs.
Our Locations
Carrum Downs
Carrum Downs Shopping Centre Shop 18, 100 Hall Road, Carrum Downs VIC 3201
Book An Appointment
OUR LEADING BRANDS



















visiononeeyecare
We are your independent and family focused Optometrist.
Follow us @visiononeeyecare