Family Optometry Services
Vision One Eyecare is your local centre for family eyecare in the Carrum Downs, Langwarrin and Mornington areas. Catering to young and old, Vision One Eyecare provide quality prescription glasses at affordable prices, regular eye examinations and any treatments you may require. Our specialty in family optometry ensures Langwarrin, Mornington and Carrum Downs locals can enjoy healthy vision for life!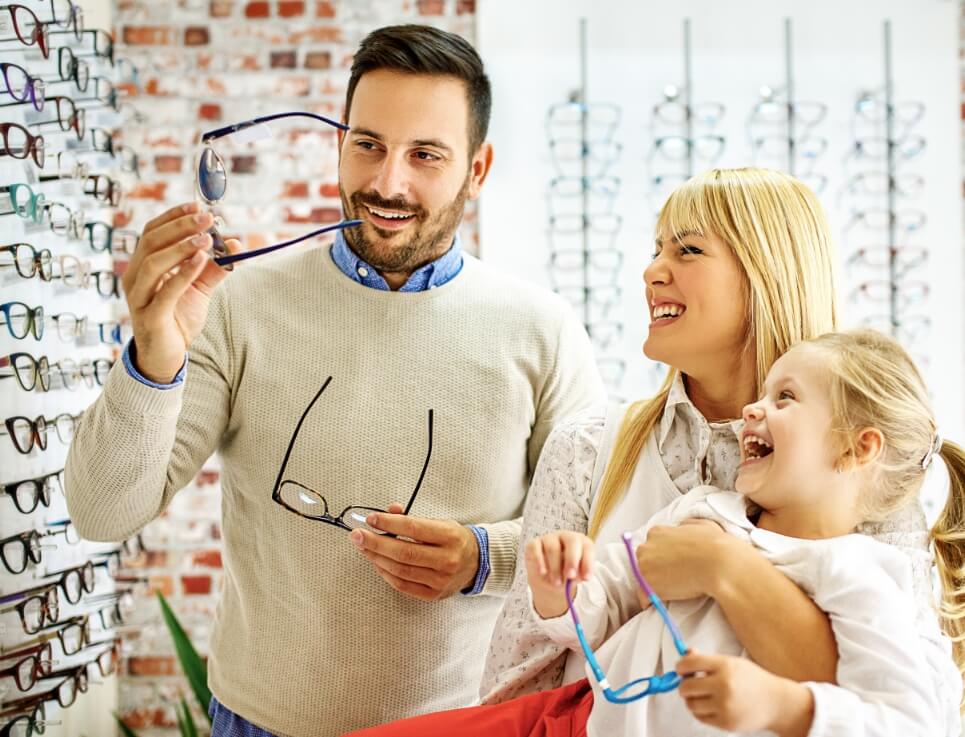 Regular eye examinations are important for every member of the family, but particularly for your children. Children's eyes undergo rapid changes throughout their development, meaning that any vision problems can quickly exacerbate. Children are also surrounded by a visually-demanding environment at school, home and in their free time, meaning their eye health must be taken care of. Common signs of children's eye problems include eye sensitivity and pain, difficulty with reading or concentration, and difficulty keeping up at school. Aside from regular eye exams, Vision One Eyecare extend our family optometry in Mornington, Carrum Downs and Langwarrin to local kindergartens and primary schools in the form of vision screenings, ensuring all children can keep up with their educational and social demands.
Our family eyecare in Langwarrin, Mornington and Carrum Downs also extends to those over 60, for whom more regular eye tests are necessary to detect macular degeneration, glaucoma or other issues that become more prevalent as you age.
Bring your entire family to Vision One Eyecare, the leading optometrists for family eyecare in Mornington, Langwarrin, Carrum Downs and surrounds, for regular check-ups, prescription glasses and treatments of eye conditions. Residents in Melbourne's southeast can visit one of our three family optometry clinics in Carrum Downs, Mornington or Langwarrin for impeccable service and quality care.
Our Locations
Carrum Downs
Carrum Downs Shopping Centre Shop 18, 100 Hall Road, Carrum Downs VIC 3201
Book An Appointment
Other Services
Other Services
OUR LEADING BRANDS



















visiononeeyecare
We are your independent and family focused Optometrist.
Follow us @visiononeeyecare